Autumn is a great time to sell! Many Buyers are fatigued from their possible home search in the summer, and are happy to house hunt in the cooler temperatures. Others have more time to search after the kids start school. And, for some, the timing is perfect depending on their current living situation. With a well-priced, well-staged, and well-photographed home, you can yield a fantastic return on your home sale! With me as your Listing Agent, you already receive professional staging and photography. But, here are some tips to be ahead of the game and set yourself up for success to attract the perfect Buyer for you home:
1. Clean Up That Yard!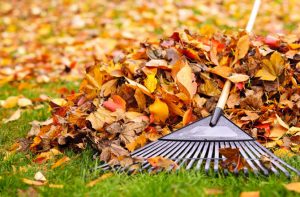 The moment a Buyer drives up to your home, they are deciding whether or not they want to enter it. A yard full of fallen leaves looks unkempt and gives a bad first impression. Make sure that your yard is raked and grass is trimmed. Attend to your flower beds and bushes, and remove any dead or wilting leftovers from the spring and summer months. A well manicured yard, no matter how big or small, is inviting and shows the Buyer that you care about and maintain your entire property.
---
2. Pressure Wash Your Exterior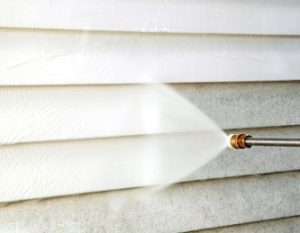 The summer months are dirty months! With rain, wind, dust and bugs, your exterior can look unsightly once the leaves start to fall from the trees and your entire home is exposed. Pressure washing is an inexpensive way to freshen your siding, windows, sidewalks and steps. If you can, attend to your roof and gutters as well. A sparkling exterior also makes your home shine against your neighbors who may have been neglectful. Clean sidewalks and steps also deter dirt and dust from being tracked into your home by visiting Buyers. It's important to take care of this before the freezing temperatures set in. You don't want Buyers ice skating toward your front door!
---
3. Keep It Light, Keep It Bright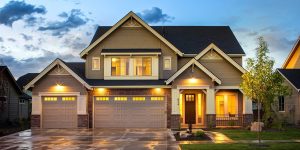 As the autumn months fade into winter, the days get shorter and the skies get darker. Make sure that once your listing is live, you leave ALL your lights on during the day while you are away, and any time you have a scheduled appointment for a visit. Keep curtains drawn and blinds open. Allow as much light as possible to flood every corner of your home. Creating a cheerful, warm atmosphere is especially attractive when the weather starts to turn colder and darker. Use as much indirect lighting as possible to create a warm depth of space. Go through your home in the evening, assess any dark areas and light it up. Your return on investment should outweigh the cost of a slightly higher energy bill.
---
4. Please, Don't Go
"

Smell Crazy

"

!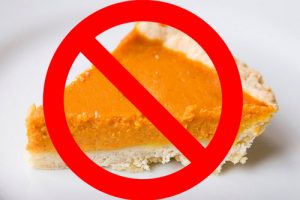 This tip is for any time of year, but especially in the fall. Internet listings do not come with "smell-o-vision", and every home smells different. Many Realtors and Stagers will tell you to fill your home with the smells of autumn like pumpkin spice and apple cinnamon (especially if they think you need to cover up a nasty smell that you are not aware of). I wholeheartedly DISAGREE. You never know what is going to turn off a potential Buyer. But, I can tell you as an experienced Agent: If they don't like the way your house smells, they will most likely not buy it! I can't tell you how many times I have entered a home that has way too many scent plugins installed, and the client wants to leave before they've even seen the rest of the house. Too much smell, good or bad, can be stomach churning. It also creates distrust with the Buyer thinking you are trying to cover up a
bad 
smell. Not everyone likes pumpkin or apples or lavender. I would hate to see you lose a potential Buyer because your house smells like a pie they hate. The best smelling house is a clean house. Shampoo your carpets, mop your floors, sanitize your wet rooms, clean your windows and change your air filters. Nothing, NOTHING makes a house smell better than being clean!
---
5. Keep Your Cool and Don't Sweat It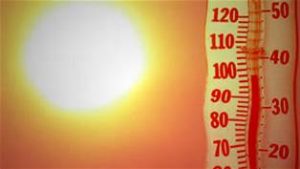 Many people try to balance the blustery cold weather by cranking up the heat in their home, but that can be a mistake. When Buyers come to your home on a cold day, they will be bundled up in sweaters, coats and scarves. As you will not be present as a good host to take their coats, they will be viewing your home fully clothed for the elements. Psychologically, most people won't shed their winter gear in a strange home without the host present! If your inside temp is in the tropics range, they will quickly become hot and uncomfortable! By the time they reach your upper levels where most of the heat has traveled, they will probably be ready to get back outside for some relief and may cut their tour short. Keep your home at a comfortable 72 degrees when you're not home, and don't forget to compensate for fireplaces. If your home has drastically uneven temperatures between floors, consider some extra insulation in the attic or a baseboard heater with a thermostat in your basement. Let your Buyers see your home in comfort, and not worry about taking extra clothing on and off during their tour.