Listing Services
Helping you get the most from your investment
Maximizing Your Investment
Every seller's number one priority is garnering the largest possible return on their investment. I am dedicated to providing you with the highest level of service by selling your home in the shortest time with the greatest return! Below are some examples of my proven strategies.
No Pressure Consultation
No one, including me, enjoys being pressured by a pushy salesperson! A good relationship between agent and client helps to create a smooth transaction, and a bad one can be detrimental to your sale. I offer a zero-cost, no pressure consultation where we can discuss your goals, assess your property, develop strategies, and interview each other to be sure we're a good fit! If you're happy with what you hear and see, I'll ask for your business but not demand it. Additionally, I'll be upfront and honest with you if I don't believe I am the best agent for your needs.
Correct Pricing
Pricing your property correctly is the most important part of the process. Price too high, and you'll drive potential Buyers away. Price too low, and you're leaving money on the table. It's my job to correctly assess your home and suggest a pricing strategy that works. I will provide you with a detailed CMA (Comparative Market Analysis) which will compare your property to others in the surrounding area that have recently sold. Based on these findings, we can work together to agree on a list price that will work for you and your potential Buyer.
Maximum Exposure
My Brokerage has advanced systems in place to make sure your property receives maximum exposure. Once in our system, your listing gets pushed out to over 750 different real estate websites including Realtor.com, Zillow, Homes.com, Trulia, Homesnap, HomeSpotter, WikiRealty, and so many more!
Social Media
There are 330 million active social media users in the United States alone. The average user spends about 2 hours and 24 minutes a day on some form of social media platform. It only makes sense to capitalize on this social media use and post your listings on all of our social media platforms! By doing this, we can reach potential buyers that might not have seen your home on standard real estate websites.
Office Exclusive Listing
I work as a team with the other Agents at Pearson Smith Realty to get your home sold! Before your home is even listed in the Multiple Listing System (MLS), we can market your property in our internal listing system exclusive to Pearson Smith Realty Agents. This allows us to match you with potential buyers before your listing goes out to the general public. With this system, we have been able to match hundreds of sellers with buyers prior to homes being listed in the MLS. This saves our sellers time, money, and minimizes house preparation stress.
Benefits
Creates a sense of urgency, exclusivity, and maximizes the exposure of the property to potential buyers.
Promotes your home to Pearson Smith agents and potential buyers prior to going in the MLS and officially starting your Days on Market (the higher number of days on market usually means lower selling price).
Enables you to accept early showings, feedback, and offers prior to going active on the market.
Allows you the opportunity to make adjustments to the price based on the feedback prior to going on market.
MLS Entry
Our local MLS (Multiple Listing Service) is where almost every real estate website pulls your listing data, and is available only to licensees. This is where your listing faces the world! Unfortunately, not all Agents are meticulous when it comes to listing entry. You will often find bad spelling, poor grammar, incomplete information, and vague details.
I take the time to craft your listing with correct and complete information, enticing descriptions, and quality information for buyer Agents on the back end. Also, we'll work together to be sure that items and facts you wish others to know about your property are clearly detailed.
HDR Professional Photography
Photos can make or break a listing; they are the first thing most buyers will see. The quality of your listing photos will dramatically affect the interest in your property and ultimately the sales price. My professional photographers select the best photos and carefully edit them for color, clarity, composition, and sharpness. Ninety percent of home buyers search online during their home buying process. High quality photos can lead potential buyers to your home, and bad photos can deter a potential buyer. Please see examples from one of my SOLD Listings below…
VIDEO TOUR
My professionally produced video tours cast your home as the star setting you apart from the competition and showing the best features of your property. Buyers have a chance to explore your space virtually which can entice them to schedule an in-person tour or present an offer sight unseen.
High Quality Marketing Materials
When a potential Buyer tours your home, they will be greeted with marketing materials that reflect the care you've taken and the pride you feel for your home. My designs are fresh and modern catering to the style and feel of your property. I work with local printers to craft property brochures that look gorgeous and feel fantastic.
Staging
Every home can benefit from different levels of staging. Whether it's simply a professional cleaning, decluttering, or hiring a professional stager, I will assess your property and offer humble suggestions to make your space attractive to potential buyers.
Open House
While not a requirement, an open house can be a great opportunity for potential buyers to tour your property with or without their Agent. If an open house fits your marketing plan and schedule, we'll work together to make sure your property and belongings are respected while you're away.
For Sale By Owner (FSBO)
"Why can't I just sell my property myself?"
This is America! You are 100% free to sell your property on your own. However, I equate this to representing yourself in court: Can you? Yes… Should you? Absolutely NOT! The real estate transaction is extremely complicated and deals with large sums of YOUR money. Realtors spend large amounts of time and money in licensing, eduction, practice, coaching, mentorship, compliance, and ethics (to name a few) so that we can guide you through your transaction and get you to the settlement table without incident. Our license depends on it! Handling things on your own can be a very costly mistake. Sometimes, it does work out, but all too often we have sellers reach out after it's too late and the only person that can help is an attorney. Attempting to save funds by going it alone can cost you BIG. Don't take the risk!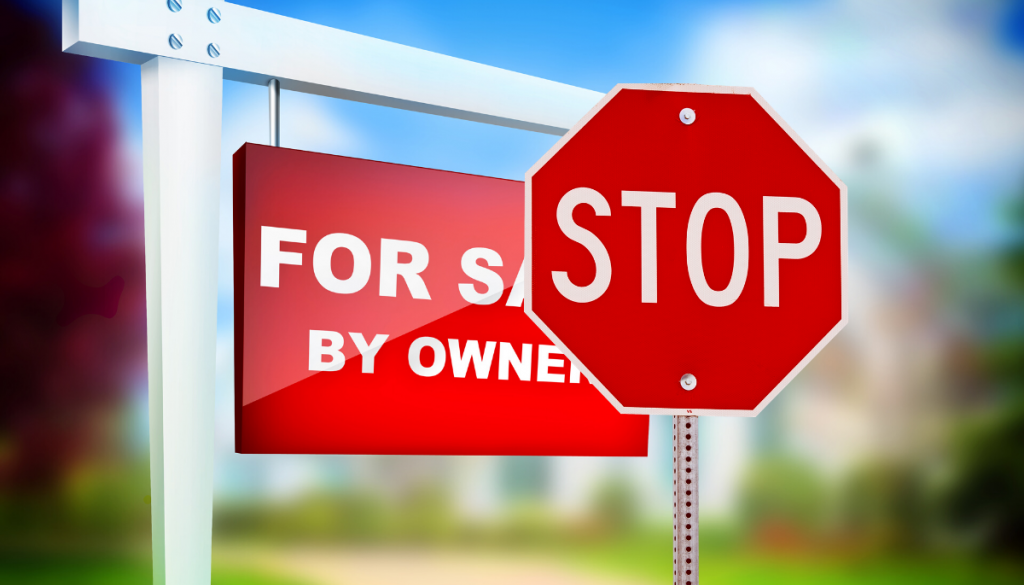 Complete the form below to send me a message, or feel free to call directly: (703) 789-7373