The Spring Market is almost here! That means that many are getting their homes ready to list and sell. Spring is a great time to sell your property as Buyers are out in full force. But, there is some stiff competition out there. Your home needs to stand out among the rest, and should yield the best return on your investment. Here are some simple tips and tricks that you can do NOW (while it's cold outside and you're stuck at home) to get your property ready for sale:
1. Pack It Up!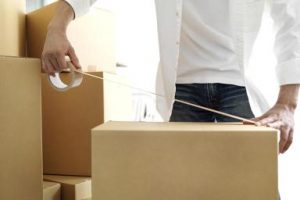 It may seem a little crazy to start packing before you even list your home for sale, but this is a great first step in the inevitable staging of your home. Start to pack those knick-knacks and unnecessary items in your home and de-clutter your spaces. I'm not telling you to pack up all your dishes and eat off of paper plates until you move, but do try to make your spaces as free of extras as possible. Keep the essentials only. Remember, a Buyer wants to envision your home as their own. Help them realize that by going as bare as possible with your rooms. If you have a garage, use that as your temporary storage space, but start in the center. Keep a pathway around the walls of your garage for inspection purposes. It also helps with a Buyer's mind frame to see boxes in the garage. It show that you're ready to vacate! If you don't plan on taking items to your new home, now is a great time to donate to your local thrift or charity.
---
2. Clean It Up!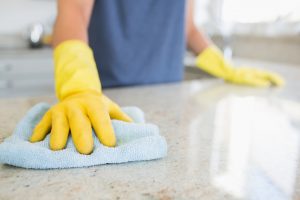 Now is the perfect time for a DEEP clean. Even if you keep a pristine home, there are always some areas that can use some extra attention. If cleaning isn't "your thing", consider hiring a service. Many cleaning businesses offer one-time deep cleans. Then, consider keeping them on for maintenance cleaning until your home sells. If you'd rather clean yourself, here are some tips: Clean windows, bathroom mirrors, porcelain, stoves and stainless steel with a great product called "Dirtex". It was recommended to me by a builder, and now I use it all the time. You can pick it up at the hardware store (It can even get paint out of carpet!). For a general multi-surface cleaner, fill a spray bottle with half white vinegar, half water and 2 drops of dawn dish soap. This can even freshen upholstery. Pay attention to areas in your wet rooms like behind the toilet, around faucets, behind and under appliances, and the backs of counters. Use your vacuum attachments to clean vents, ceiling corners, ceiling fans, crown moulding, baseboards, and the tops of doors and art frames. Nothing looks or smells better than a truly clean home!
---
3. Fix It Up!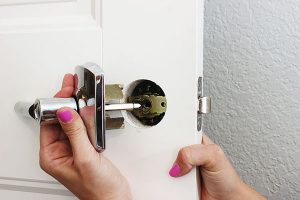 There are many easy DIY projects that you can do yourself that make a big difference in the appearance of your home. With a basic tool kit, you can accomplish a lot of minor fix-ups and repairs around the house. If your doorknobs have seen better days, consider switching them out with new ones. It's and easy project, and only requires a screwdriver. Just make sure you match your hinges, or replace those as well. Paint your front door and trim. A fresh coat makes a great first impression! Consider painting interior trim as well. Replace old, rusted or dated light fixtures and ceiling fans. A ladder, screwdriver and electrical tape are usually all you need. Make sure all your lightbulbs work! Dead or missing bulbs make a bad impression (No tools required!). Install under-cabinet lighting in your kitchen. There are many plug-in LED kits available. It's an easy and inexpensive project, but makes a BIG impact in your kitchen. Switch out old or dated cabinet pulls with new ones. All you need is a screwdriver. Replace dirty or cracked switch and outlet plates. Only a screwdriver is needed. Re-caulk your shower/tub and backsplashes. Fresh caulk in the bathroom and kitchen is an easy project and looks fantastic! No one wants to see dingy, moldy seams in your wet rooms. Make sure your grout is clean too!
---
4. Straighten It Up!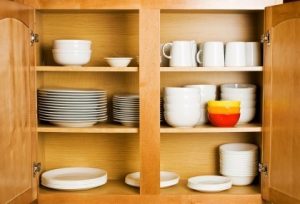 Buyers are snoopers. They will open your refrigerator, medicine cabinets, drawers, closets and anything else they can get into. Make sure your refrigerator is clean and organized, and your other appliances are clean on the inside (again, Dirtex!). Organize your closets and keep them as spare as possible. Pack up any clothing you're not going to use anytime soon. Straighten out the drawers in your kitchen and make sure that the inside of your cabinets are nice and neat. Clean cabinet shelves or line them. Buyers don't want to think about putting their dishes on sticky, dirty shelves! I've seen it MANY times! Clean out your pantry and consider donating unwanted food to your local food bank or shelter. Now is also the time to find a place to hide valuable jewelry, prescription medication and other small valuables that could potentially walk out of your house. Consider a small, portable safe if necessary. Remember, anything that is able to be opened in your home WILL BE!
---
5. Call Me Up!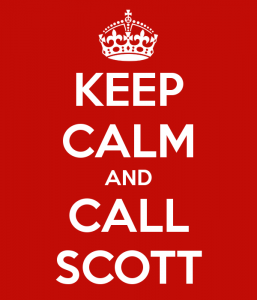 It's never too early to consult with YOUR Realtor (That's me!). Even if you're not planning to list immediately, there are still a great many things we can strategize. I can make suggestions, help with planning, and view your home with fresh eyes. And, a consultation is complimentary! That way, when the time comes to list your property, you will be prepared. When you're ready, we will professionally stage and photograph your property. If you have many of these items completed, you will avoid rushing to get your property showroom-ready before going live to market. I'm happy to come over! CALL ME!
Please note: If you don't live in Northern Virginia, and you are considering selling your home, please don't hesitate to reach out! I can interview and refer you to a QUALIFIED Realtor anywhere in the country! I'm happy to help!